ONE CALL... COMPLETE SOLUTIONS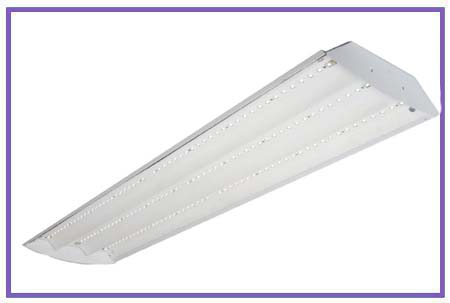 HBCN - Premier Full Body High Bay
Features & Specifications
High efficiency LED high bay fixture engineered for premium performance in medium and high ceiling applications ideally suited for warehouses, manufacturing plants, sports facilities and retail spaces. A precision-formed reflector system available in many options including; highly reflective mirror, custom low glare or high efficiency white, all to achieve maximum light output for ceilings from 15 feet to 40 feet and above. The unique arrangement is ideal for wide area lighting to put the light exactly where you need it with less fixtures. Based on ceiling height, these fixtures can replace an HID high bay using half of the wattage. Surface, pendant, chain or stem mounting. Highest quality materials and workmanship.
SIZE H x W in inches (mm)
• (171Watt): 11.39W x 48.1L x 3.62Dp
• (other wattage): 16.4W x 48.1L x 3.6Dp
MOUNTING
• (171Watt): 11.39W x 48.1L x 3.62DpDesigned for surface, pendant, stem or chain hanging. Mounting holes are provided for simple, fast installation. See Buyers Guide for list of all mounting options available and sold separately.