ONE CALL... COMPLETE SOLUTIONS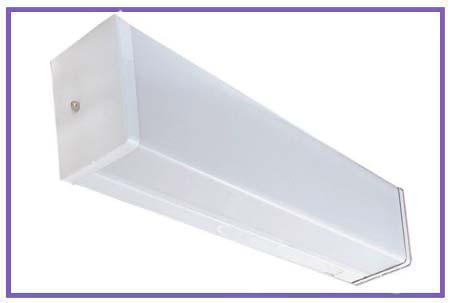 555 - Ceiling/Wall Mount Luminaire
Features & Specifications
Stylish ceiling/wall mounted luminaire in either white or wallnut finish with a variety of lamp combinations and sizes enhanced by linear sided acrylic diffuser. Designed for baths, kitchens, rec rooms, corridors, aisles, stairwells, over or beside mirrors, over bulletin boards, in vanities, in displays.
SIZE H x W in inches (mm)
• 4.50H x 5.62W (115 x 145)
• Available in 24, 36, and 48in (610, 915, 1220) lengths
LAMP • 2 lamp positions
MOUNTING
• Back plate provided with adequate knockouts and mounting holes for either wall or ceiling installation.